Seems like Games Workshop is taking community management seriously in the past few months.
The Facebook accounts for its most important franchises have announced three painting competitions for this month of October: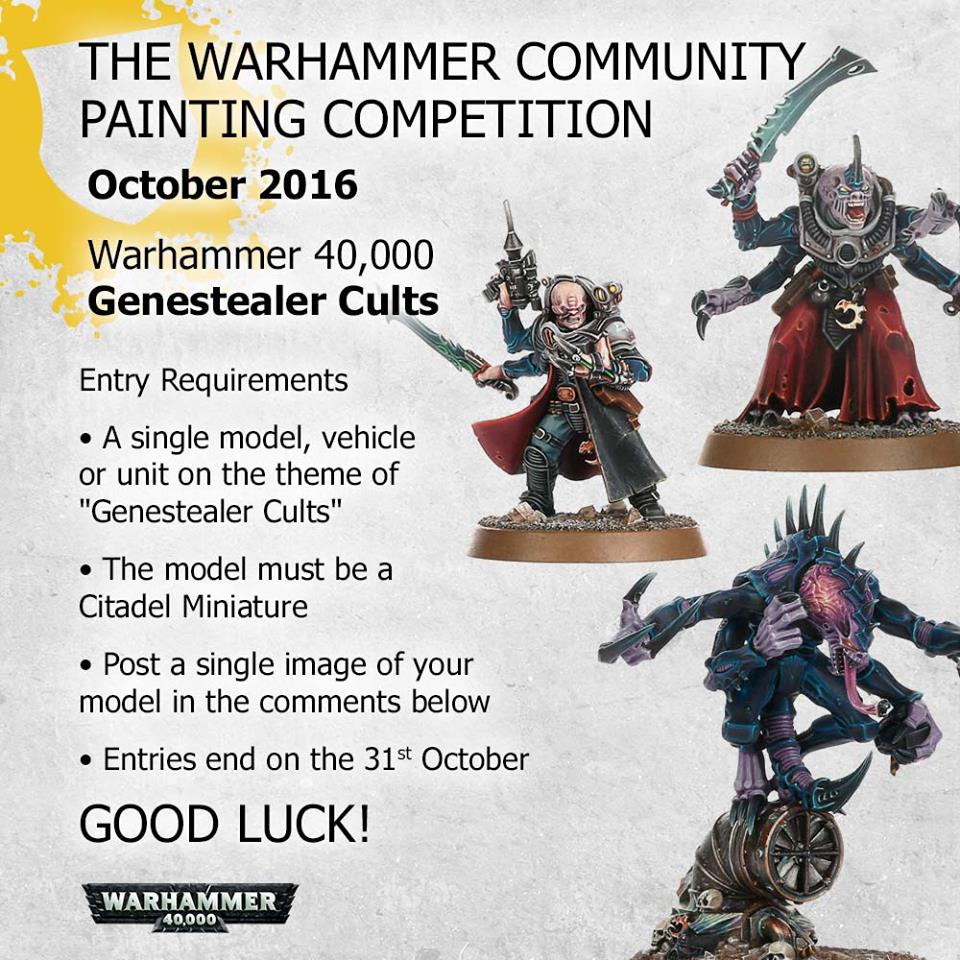 Quite interesting to see these popping up regularly! It will be a great excuse to get new models painted.
Are you going to participate in any of them?