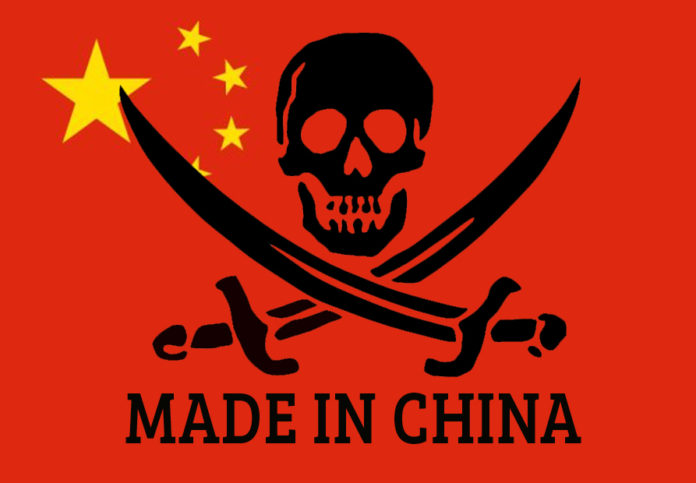 It's common knowledge, but still kind of a secret. Everyone knows about them. We are talking about recasts: illegal copies of miniatures. No well known miniature company is safe from this practice. These illegal copies are either found in the second hand market or directly by those looking for a 70% discount or more. Copies from recasters, most of the time from China, are at first glance an option to acquire otherwise expensive miniatures at affordable prices. However, by doing so we are ignoring the damage that this does to the industry behind this hobby of ours. Believe it or not, this industry grows out of passion and love, the same we pour on every project on our workbench.
It's not difficult to find recasts, or at least, know where to look for them. Famous search engines of Chinese products show easily references of companies like Andrea Miniatures, Nocturna Models, Young Miniatures, Knight Models, and many others. Even so, I think this issue began with Chinese copies of Forgeworld references. Here in Spain we call it 'Chinoforge', the one that pretty much everyone has heard of.
They were available on the ebay site of the Chinese network named 'Taobao'. Without remorse, there was a supplier that recasted the catalog of Games Workshop and Forgeworld reselling it at a ridiculous price. It didn't take long for GW to take action, and after a while it became nearly impossible to find these copies online.
Despite every measure taken, with the evolution of websites and social networks, recasting has become nearly unstoppable. Illegal sellers proliferate on second-hand portals, ebay, e-mail contacts and even mobile aplications for peer to peer trading. It's come to a point that, as I said before, this damage can only be prevented by us, the consumers.
It's very easy to make an illegal copy of a miniature, especially if the country where it's made has bad labour policies. The difficult thing is to develop a miniature from scratch, starting with an idea that begins with just a few pencil strokes on paper. All that artistic work, ranging from concept, development, sculpting, marketing or quality control, has a price. That is the price of any original model.
We basically pay to perpetuate the work of each and every one of the artists involved in the birth of this miniature. We pay for quality in finishes and materials, and the most important of all:
We pay so that the company we like so much is able to surprise us again in the future with yet another piece to continue enjoying our hobby.
COMPARISON
There is no better way to understand the lousy quality of these recasts than by putting them in front of their originals. For the sake of this report, we have acquired a couple of Chinese illegal recasts as well as their respective originals, and we are going to show you in detail why there is no point at all in buying these pieces of bad plastic.
The models chosen are both from Forgeworld, the 'Elysian Tauros Venator' and the classic 'Lietpold the Black'.
Although you will see the very evident differences, during this comparison you will find the original piece on the left pictures and the recast to the right.
For a better comparison, I have cleaned all the copies of excess resin and plastic. This had to be done because it was nearly impossible to identify many of the pieces that came attached to large blobs of resin. Also, the resin used for the recasts is a very smelly material, with a very weak and brittle body, and you have to be careful with it at all times. In addition, as you will see later, the casting is not good and irregular surfaces of material are very evident. There are sticky areas and others that are shiny showing where the resin has not properly cured because of a bad preparation mixture.
LIETPOLD THE BLACK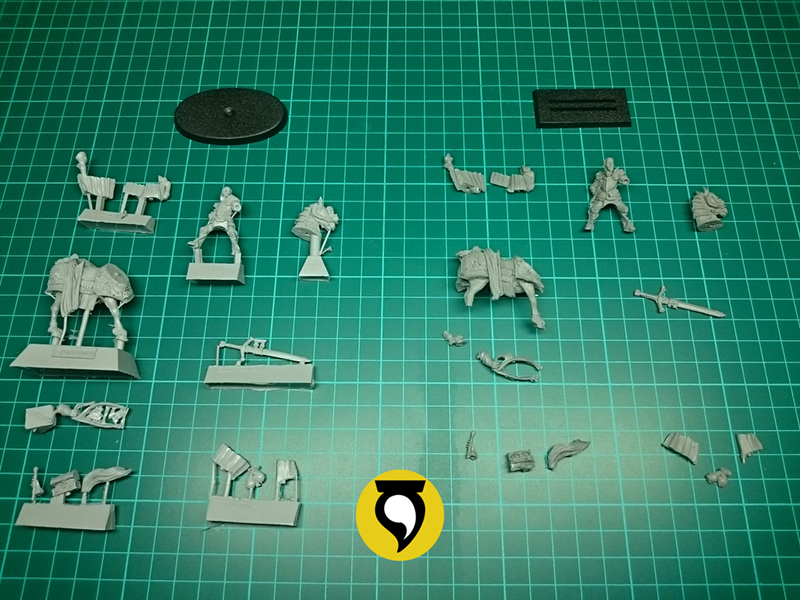 As expected, the pieces to assemble are the same as the original. They are very complicated to clean, and with a lot of burrs. Obviously, as you will see now, the original copy has very good quality in every detail. It's material has still some margin for manipulation, as opposed to the one in the recast copy.
At a glance, recasts appear quite similar, but when looked at closely, important flaws become evident. The surfaces are very rough, have lots of pores and bubbles, there are important burr steps or details covered by extra resin. A lot of resin has to be removed, rectified and even replaced with putty. Even so, this work is not enough to come even close to the original. Judge yourselves.
ELYSIAN TAUROS VENATOR
In the case of this piece, originally from Forgeworld, I had a small problem with the recasters. Despite asking them to send me the fake 'Venator' model, they sent me the normal fake 'Tauros' model, a shorter version than the one I requested. However, basically it's the same piece, without any add-ons, so it works to do the comparison. Both have exactly the same parts.
Just as with Lietpold, the amount of resin and burrs it has is endless, making it especially difficult to find out what belongs to the model and what is left over. In addition to this, the flat parts are not flat by any (ANY) means. They are bent or folded, transparent and rough surfaced.
As you see, this is nightmarish no matter how you look at it. Also, these fake copies come without any instructions (as opposed to, of course, the original Forgeworld copy).
CONCLUSIONS
After evaluating each and every aspect that could lead us to look for a cheaper product, we see that getting the original product will undoubtedly make our experience with the miniature hobby much better. We see three key points to avoid these false copies:
Mainly because it is ILLEGAL. These 'companies' do not pay any IP rights. Salaries of their 'employees' are probably atrocious and, above all, they undermine the business of proper companies endangering their countinuity.
For the good health of our hobby. Because without these proper companies, our industry would never evolve and improve, and we would probably go back to painting flat detail-less DIY miniature soldiers (with all my respects towards them).
Because even considering the amount of money saved, it does not make up for the atrocious quality received. Seriously, if you received the package and looked at it carefully, you would understand what we are talking about. And we wouldn't want you to go through that.
And if after reading this article you want to do something positive about this, it's quite easy actually. If you happen to know of any second hand recast seller, or on-line store selling these fake products, we encourage you to contact the corresponding company affected so they can take proper measures against it. Only we can act effectively against miniature recasting!