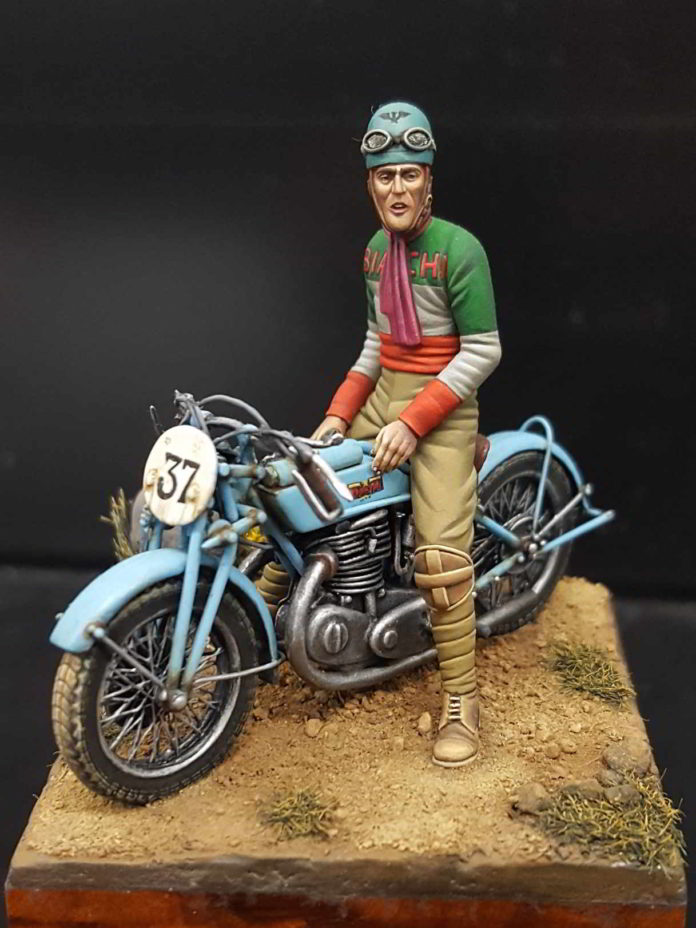 Monte San Savino 2016 was celebrated this weekend. What a blast! Once again, a wonderful orgy of great marvels with a huge level, extraordinary participation and tons of artworks to remember.

I will write more than just this post about this year's experience of course, but let's tackle first what you guys are probably most waiting for. Monte is usually a contest where it is difficult to know who won what. Especially which where the miniatures that won the Bests of the Show. So to help you with this, here we present to you, photos of the winner miniatures!
Bests among the Best
In Monte San Savino 2016 the artistic level is over the moon. Since the format of the contest is Open, there are many many prizes. The participation is huge and the level cannot be compared to any other annual contest (in the Fantasy section at least, and with the death of Euromilitaire, this could also be valid from now on for Historical too). For this reason, there are many medals in each category. It is not rare to see 4 golds in the same category (the number of silver and bronze medals per category could very well go over a dozen). In addition to this, there are different "Best of" awards. We find the Best of Fantasy and Best of Historical, which is more or less common to other contests, and also the Best of Painter and Best of Sculpting, together with Best of Legio (especial award from the Legio Pictorum forum). This year, some other Bests were added, adding up to a total of 13 Bests and 2 Platinum medals. Something extraordinary!
Let's take a look at some of the Bests of Monte San Savino 2016, the ones we could capture with our camera:
Click on the photos for higher resolution when available!
Best of Show Monte San Savino 2016: Giuseppe di Carolis / Raffaele Nalin
The BOS this year has created a lot of conversation around it. There were many pieces that could have deserved the BOS, and this one, despite small, is a true model masterpiece.
Best of Fantasy: Sergio Calvo / Joaquín Palacios
Sergio is now one of the industry's biggest names. A recognition for his work this year, he takes home the Best of Fantasy for his work, especially in collaboration with the sculptures of Joaquín Palacios. This time, the award goes to the Thor vs Hulk piece. We also wanted to include photos from the rest of the pieces in which you can appreciate the extent of their collaboration this year.
Best of Historical: Maurizio Bruno / Danilo Cartacci
A true classic of Historical competitions. The tandem between Bruno and Cartacci creates amazing masterpieces usually with lots of horses involved. All scratchbuilt by Maurizio Bruno and painted masterfully by the legend Danilo Cartacci.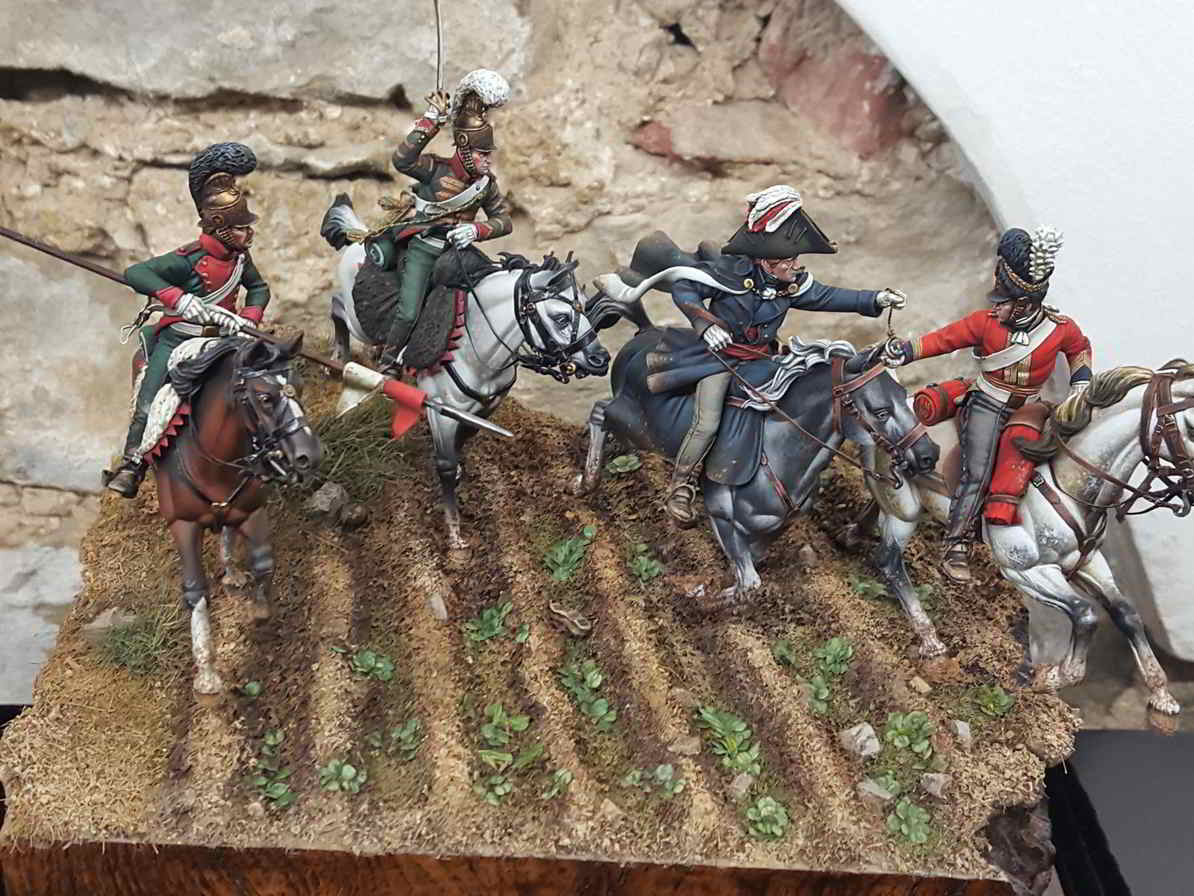 Best of Legio: Michael Kontraros / Kyriakos Symos
The piece that has won absolutely everything everywhere in 2016. This time takes the prize awarded especifically by the Monte San Savino Fantasy organization. Is there anyone who still doesn't know about 'Atonement'?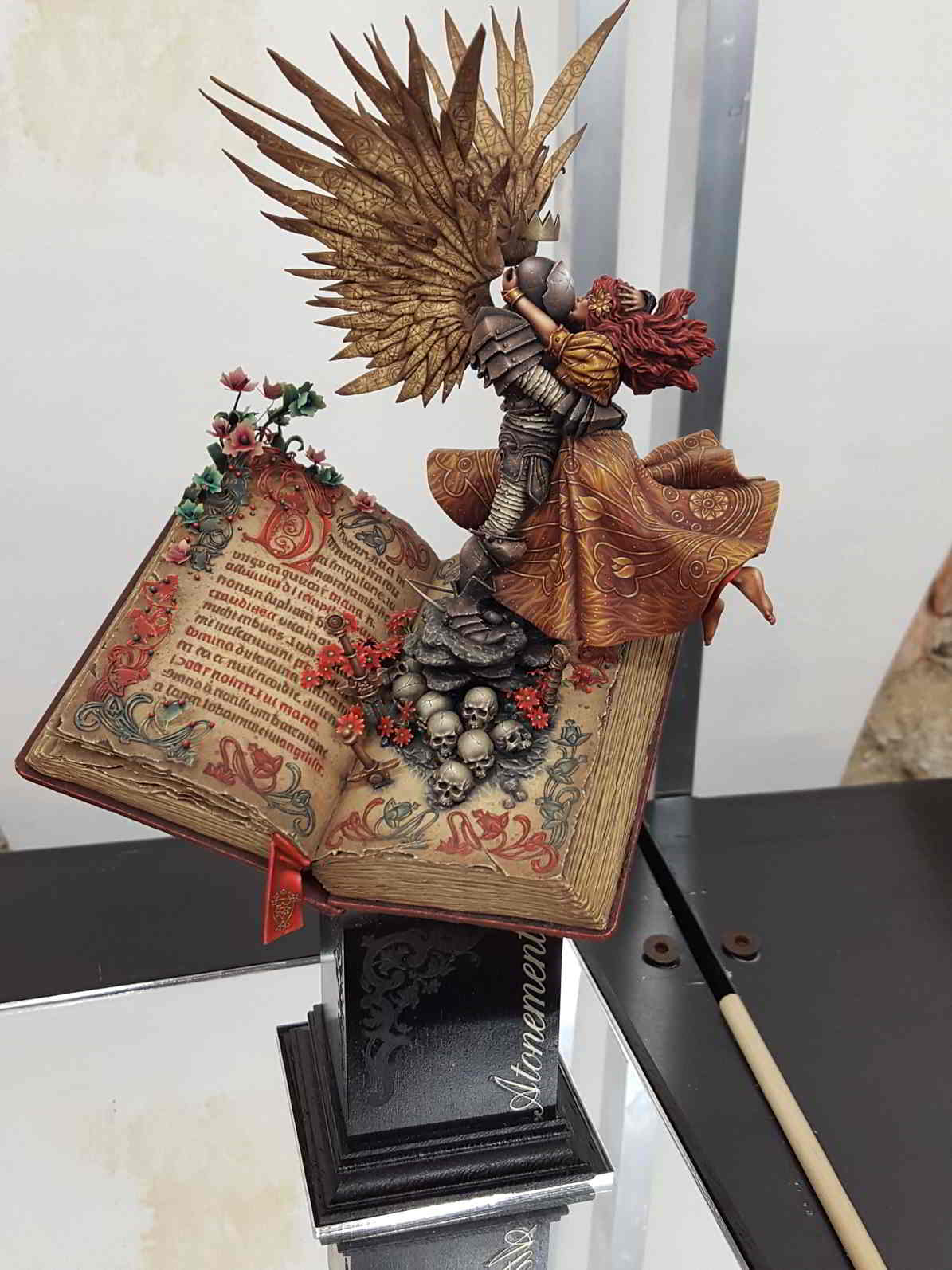 Best of Figure: Steve Party
Three times has Steve Party taken home this award. And all of them truly deserved! A real master that sculpts nowadays for Games Workshop in Nottingham.
Best of Painter: Alfonso Prado
The Spanish painter is well known in the Historical scene, perhaps one of the few that started very young and still might be the youngest of the circuit. He is awarded Best Painter for this extraordinary masterpiece Henry VIII.
Best of Napoleonic: Pepe Gallardo
The Spanish master takes home the Best Napoleonic award of this piece. Amazing work with Antonio Meseguer.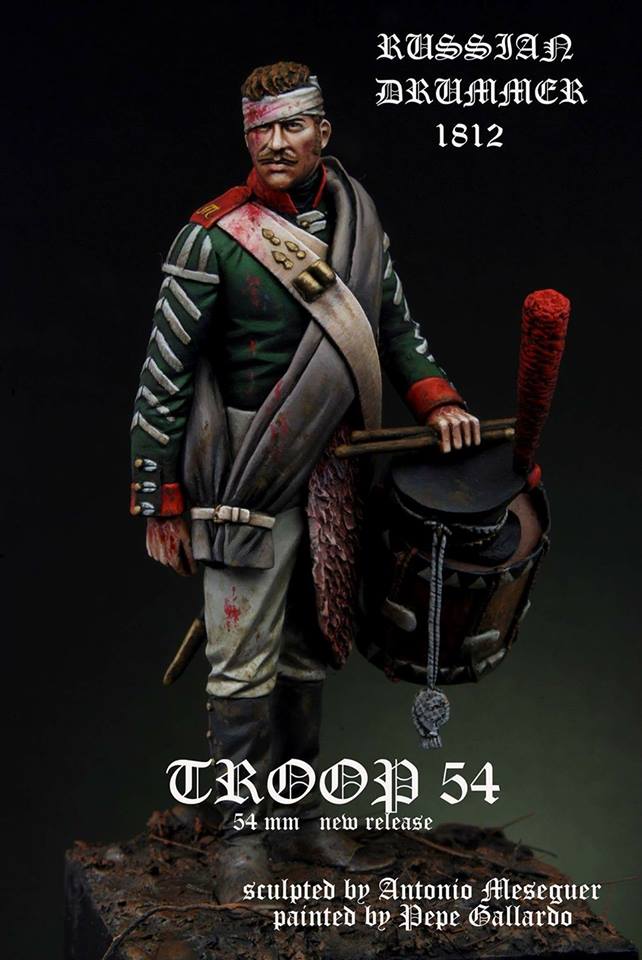 Platinum medal Historical: Kirill Kanaev
What can we say about Kirill that you don't know about. One of the best miniature artists in the world. Period.
Platinum Medal Fantasy: Michał Pisarski
He is best known as Lan on the internet, the polish painter has the smoothest technique we have ever seen. The painting of this barbarian is out of this world. One of our favourites of the show!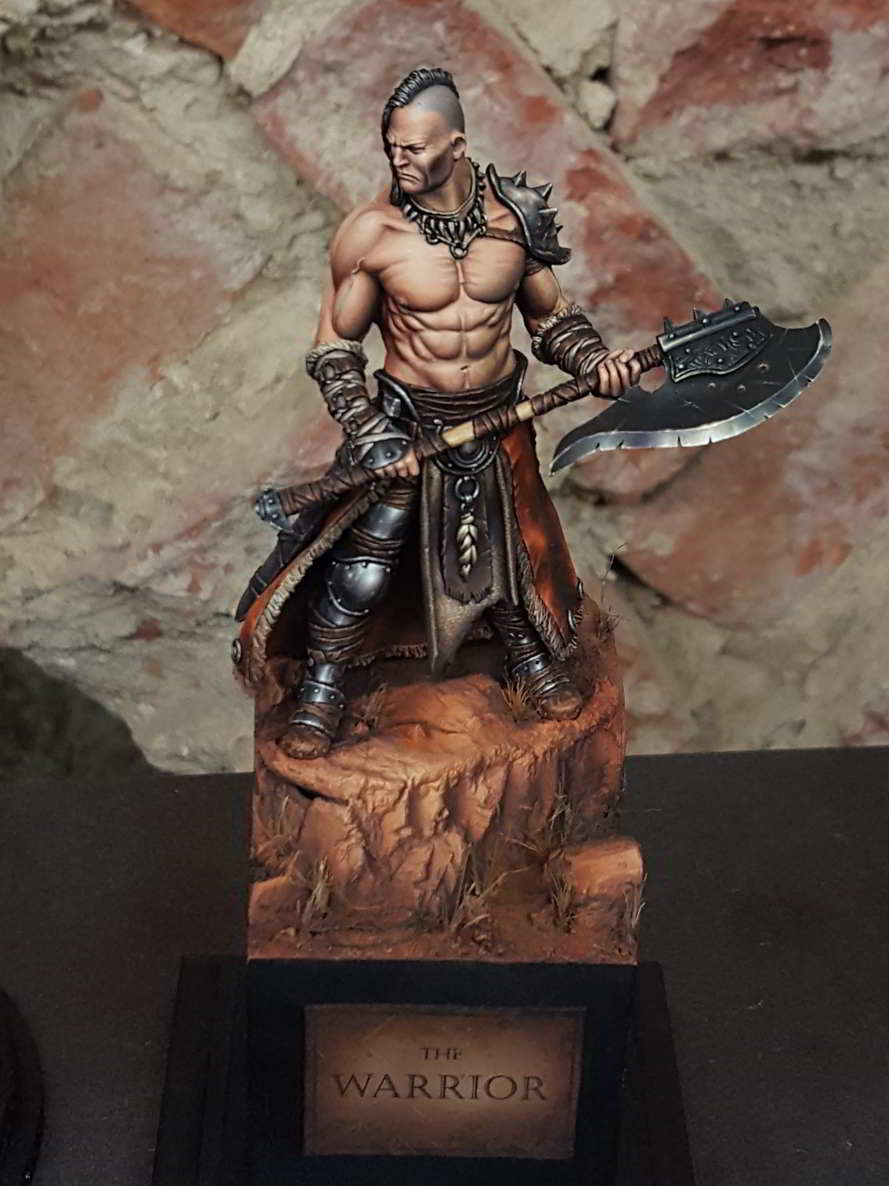 There were some other Bests that we unfortunately missed, or don't have photo identified for them, as well as 'Best of Military' and 'Best of 1:35':
Best of Ancient: Fabrizio Russo
Best of Medieval: Bruno Lavallé
Best of Roman: Luis d'Orio
Best of Standard: Luca Riva
There are also nearly 400 photos of miniatures, all from the Master categories in the Fantasy section, that I posted live on our facebook during the event. There will be more photos from other categories soon. Also, find out our personal favourites and more opinions and information on MSS in the next few days. Stay tuned!