In the next few days we are going to review a couple of busts from FeR Miniatures, a company that is famous for gathering the work of independent and talented sculptors into its extensive catalogue. More especifically, we are going to look into two busts of pirates, seen from very different perspectives, as in fact they are part of separate series inside FeR Miniatures catalogue. Today we dive into the historical version, gloriously sculpted by Pedro Fernández and presented with a boxart painted by Fernando Ruiz himself.
REVIEW
Let's review the pirate bust from the series 'Magna Historica' from FeR Miniatures: 'Rogue Pirate, La Española, 1670'.
UNBOXING
The bust is packaged inside a hard plastic blister, in the same fashion as we see nowadays in many companies of the industry. We do not know who started using these but it seems the trend has caught hard and everyone is choosing them for their packagings. First thing we notice when opening the blister is that the card that shows the boxart photograph is a sticker that goes on the outside of the blister. This is no limited edition so there is no card inside the blister with any numbering. Honestly, I am happy to see companies like this one that are not playing the 'limited edition' card to urge you to buy.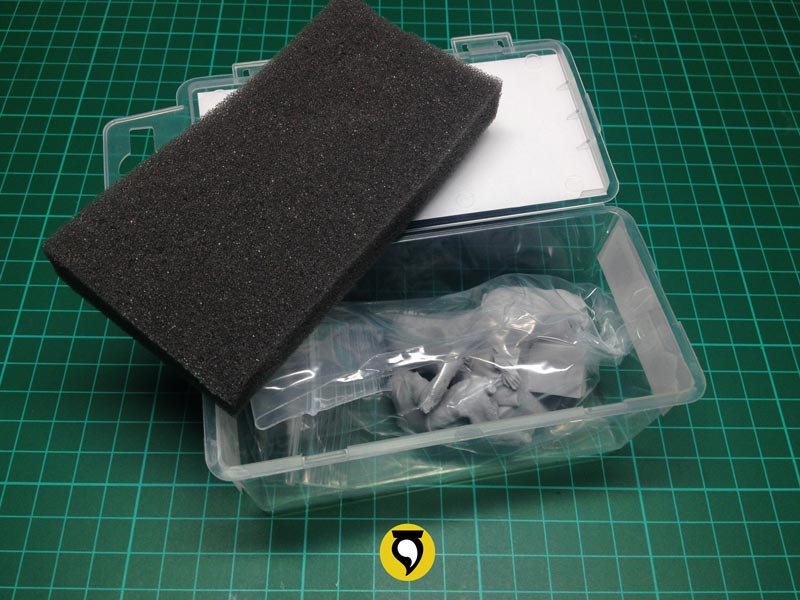 All the parts of the bust come wrapped inside a plastic bag. Inside it, we can see that the smaller and more fragile parts that could be lost or damaged if loose with the rest, come zipped inside a smaller plastic bag.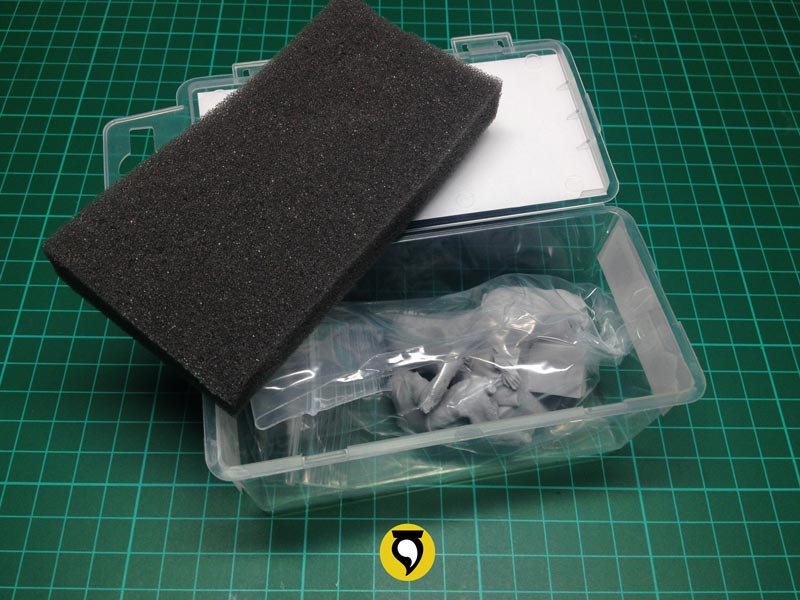 Here is a pic of all the bits that compose this wonderful bust. The scale is 1/12, which makes the bust quite big in size. Bigger scale, more possibilities to detail and texture with our paintjob!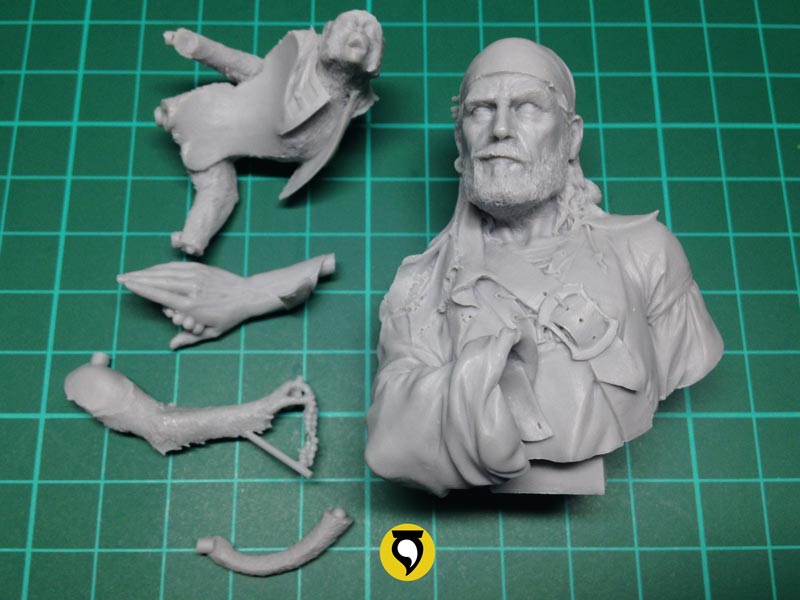 Let's take a look at the pirate himself. The quality of the sculpture is top of the line. In these bigger pictures of the main piece of the bust you can appreciate the quality and beauty of the volumes.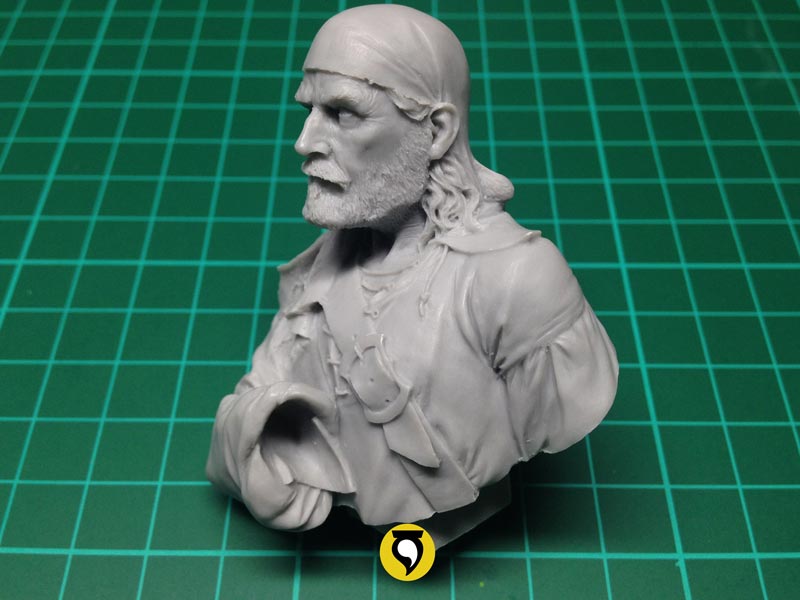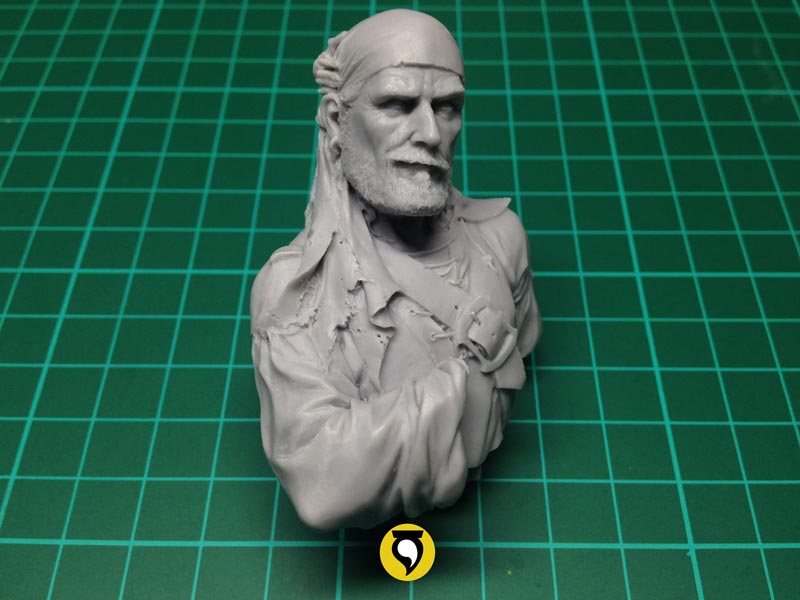 Surfaces are clean and very versatile for a painter of any level. One of the great things of the bust in my opinion is that bandana on the pirate's head. That can be a great canvas for any type of texture or pattern you can imagine on a piece of cloth.
When we see the rest of the pieces, we can analyze the quality of the casting. The resin is very good, offers crisp details and we see no major flaws at first sight. There are a few mold lines, but nothing that can be cleaned easily with an x-acto knife.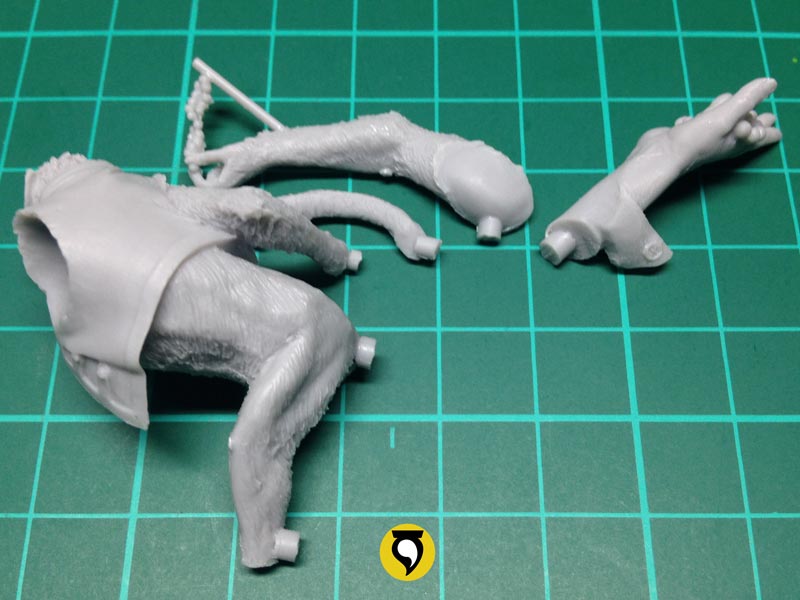 The only thing we are not entirely happy about are these big resin chunks in the shape of short cylinders that we can find on all the small parts of the bust.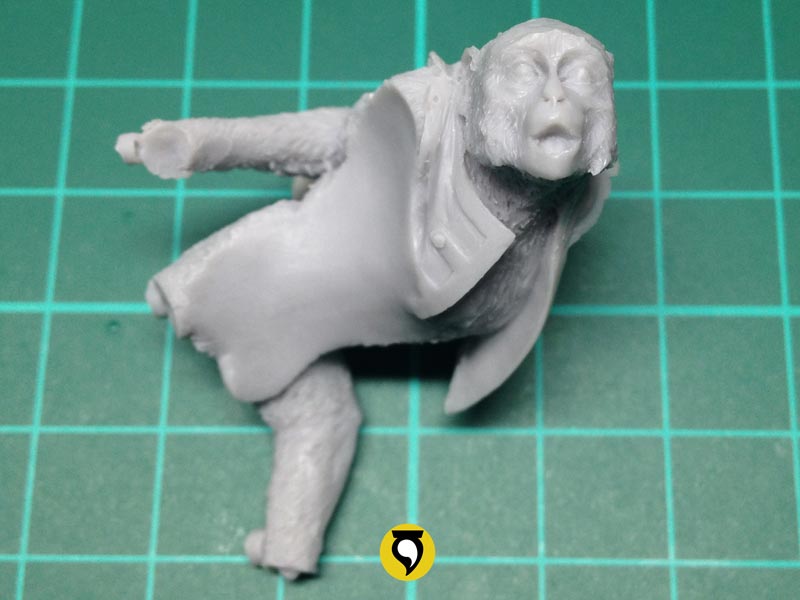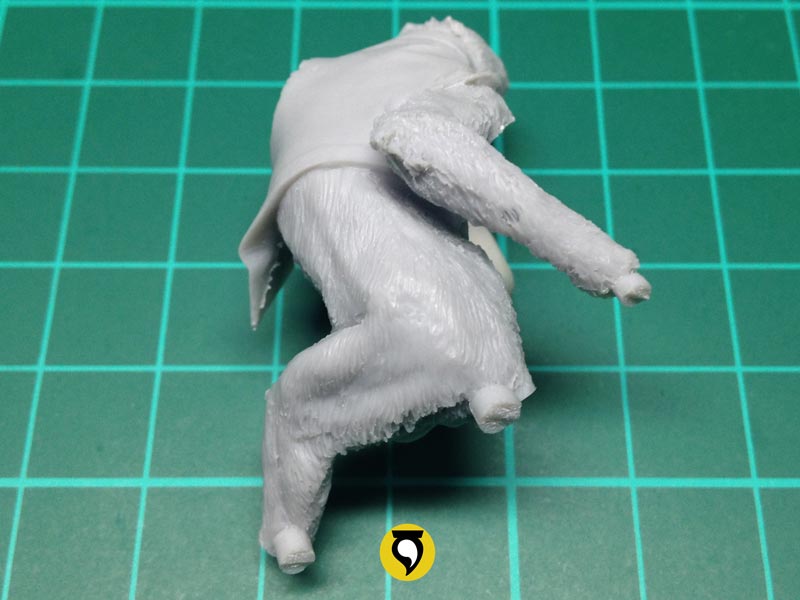 Obviously these are result of the way the resin is poured on the mold. In any case, they are easy to clean again with an x-acto knife. We just need to be careful not to cut more than we are supposed to.
Apart from this, we find a bubble underneath the arm, an area that will not be seen once painted.
We will cover that with just a bit of putty and that will do.
Pedro's signature can be found underneath the bust. A true seal of quality!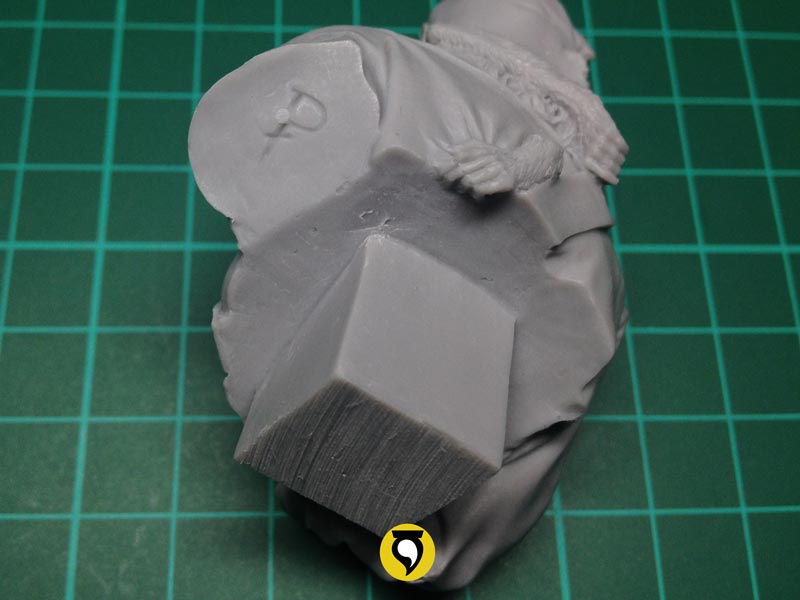 We managed to build up the bust with some 'patafix' just to see how it looks in all its glory.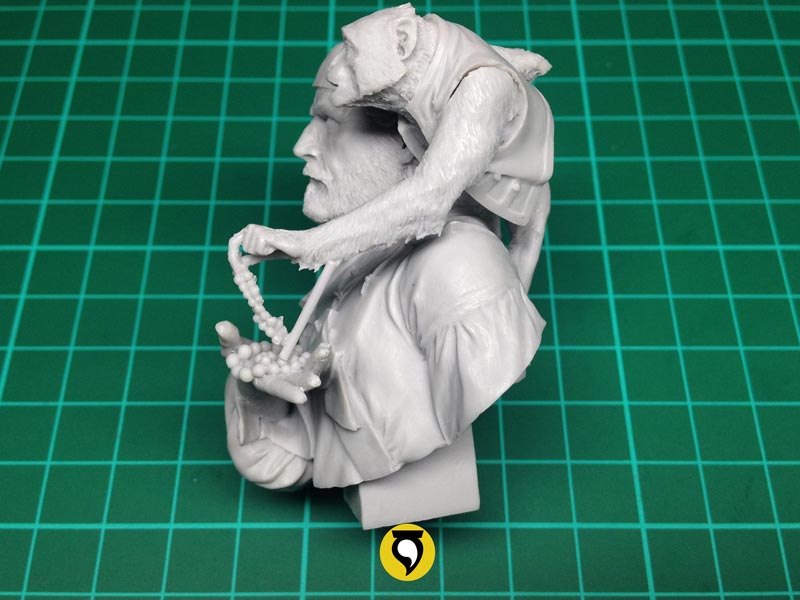 That face is just amazing. The expression, quality of the sculpture, painting possibilities, everything!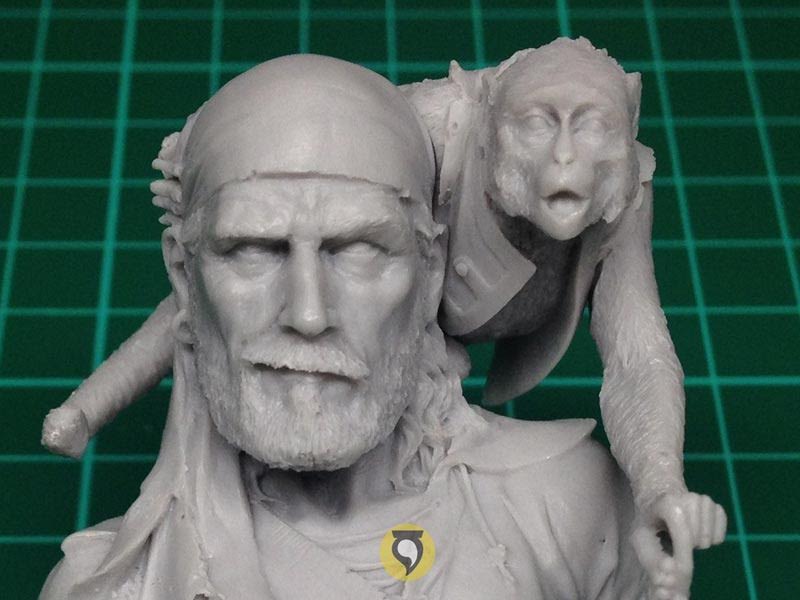 CONCLUSIONS
This bust is a wonderful piece. There's a lot of different surfaces you can paint, so there's a lot of ground to cover if you want to experiment with textures and effects. The concept is very interesting and even though it comes as a historical piece, I'm sure many will come up with colourful ideas for a more fantasy-like approach. Cool concept with tons of options! And the monkey just rocks.
PROS:
Top quality sculpture: Pedro Fernández is great and this is just another great example of his skills.
Great variety of surfaces allows for a myriad of painting possibilities.
The monkey! It's just such a cool character.
CONS:
Big busts of this quality are pricey but definitely worth it!
Some very minor casting flaws will demand a bit of preparation work.
You can find the very extense catalogue of FeR Miniatures on their website, in particular this bust is part of the Magna Historica collection, and the bust is sold here.
One final note before you go on to FeR Miniatures website. The company celebrates a single offers' day every year, they call it 'Miniatures Day' and it is conveniently taking place soon, on Friday August 19th. Everything 'FeR Miniatures' bought on that day can be purchased at 20% discount!! Read all about it here.