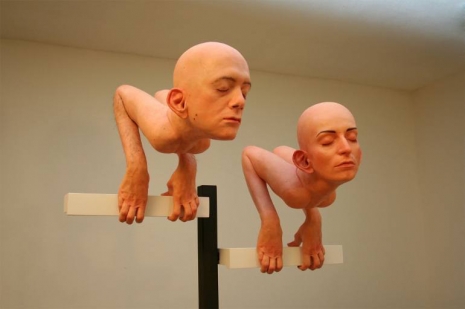 Realistic and disturbing sculptures. This is the work of Sara Renzetti and Antonello Serra.
At first sight these are disturbing because of poses and unions more typical of a horror movie. However, the serene and calm gestures of all of them are astounding.
I leave you with a selection of photographs of their work, if you dare to see more, here you have all of their gallery (
http://www.santissimi.com/
).