If there is something we fantasy painters like in general, is the traditional fantasy literature lore. Orcs are an example of this, but it is true that it's quite difficult nowadays to find a miniature of this race that stands out from the rest, something really new and especial. This one I bring to you today is one of those cases. We are talking about the biggest reference in the 'Black Sailors' line from Big Child Creatives.
The miniatures line was born via Crowdfunding after two years in the making. It was quite a waiting time but the miniatures that came out of this initiative are unique in their style and bring a variety and freshness to our hobby that not many companies have achieved.
This is the biggest of the Black Sailors family, and it's not really representing an orc actually, it's more of a troll. It's a miniature that is a diorama just by itself, measuring 100mm tall and weighing 104 gr. Let's go!
PRESENTATION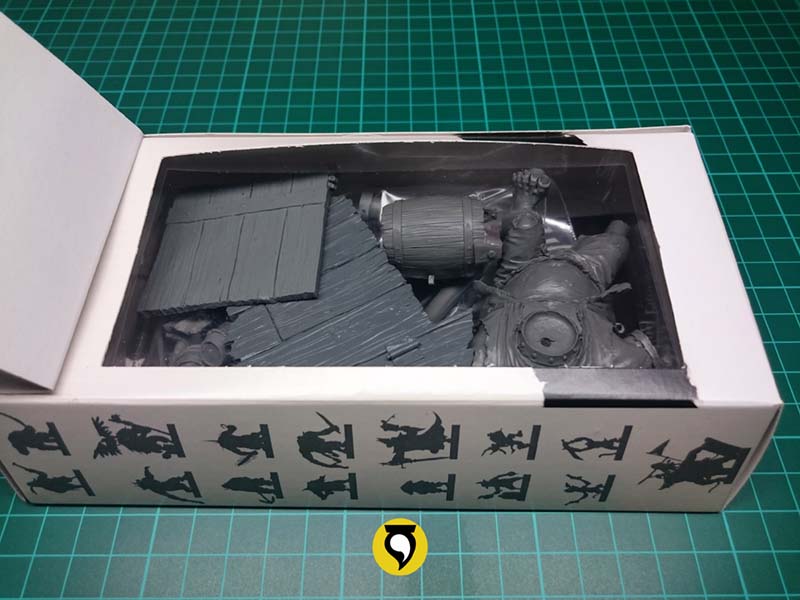 The packaging is quite innovative, you can see the content without having to open the box.
Once the plastic box is out, we can access all the pieces.
IN DETAIL
The overall finish is quite good, but I think the presentation of the pieces could have been just a bit better. Some come loose, others come in sprues, and others have fallen out of the sprue and are dancing around. These are just minor flaws, but they surprise me when I am dealing with one of the most spectacular references in the market currently. Despite just being a nuisance for the modeling job, it could be due to the fact that my copy comes directly out of the Crowdfunding and it's one of the very first.
With regards to the sculpture, it comes from the hand of Raul García Latorre, and it's truly spectacular. The details and the anatomy, as well as the dynamism of the scene, basically complete everything that is especial about this miniature.
I missed some explanations regarding the assembly, especially with the goblins.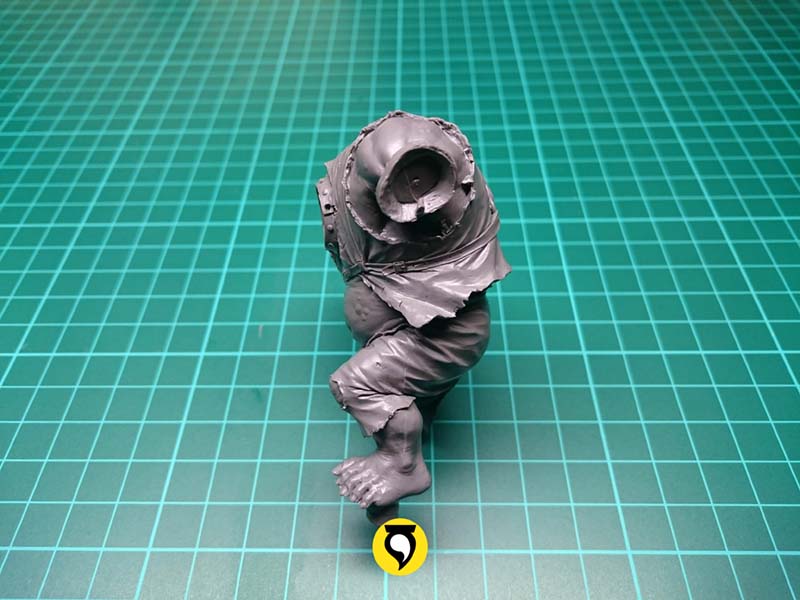 The volume and size of the main miniature is quite large.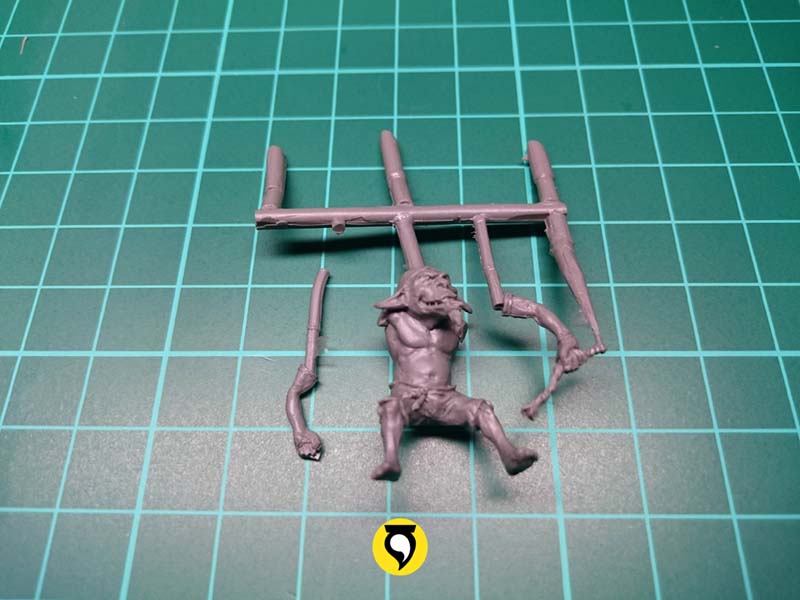 The detail in the goblins is exquisite, the poses and expressions remarkable.
The base simulates the deck of the Skull Crushers, the boat of the Black Sailors.
The accesories that Big Bomba has on its back, and over which the goblins are standing
CONCLUSIONS
In general, it is a unique piece with regards both to complexity and originality. The size makes it spectacular and enables multiple interpretations and situations.
PROS: Originality, dynamism and spectacularity of the piece. And it is a luxury sculpture.
CONTRAS: A bit difficult to assemble, requires quite a bit of work before painting that can be too much, especially in my copy where I found lots of mould lines to work with.
You can buy this reference in the website of Big Child Creatives