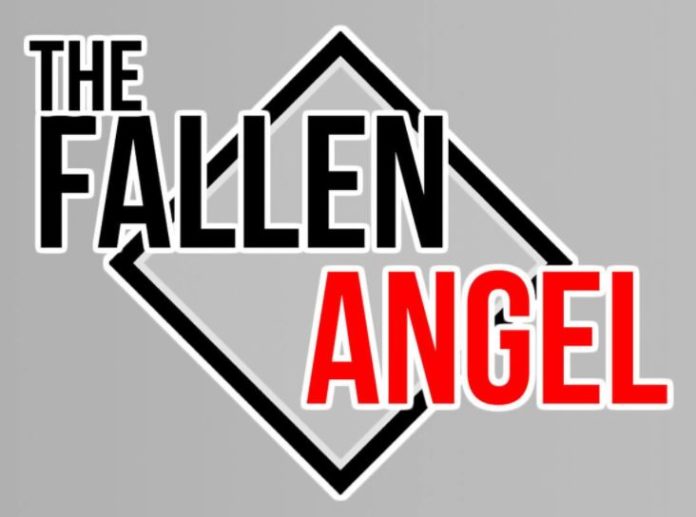 A few months ago, the Facebook page of the Fallen Angel Contest announced a new edition of this event, but this time in Asturias, Spain! Apparently, as we were informed in the same post, the global idea of the Fallen Angel contest is that there will be 2 events every year: 1 in Madrid, during the summer, and another itinerant in some other Spanish city.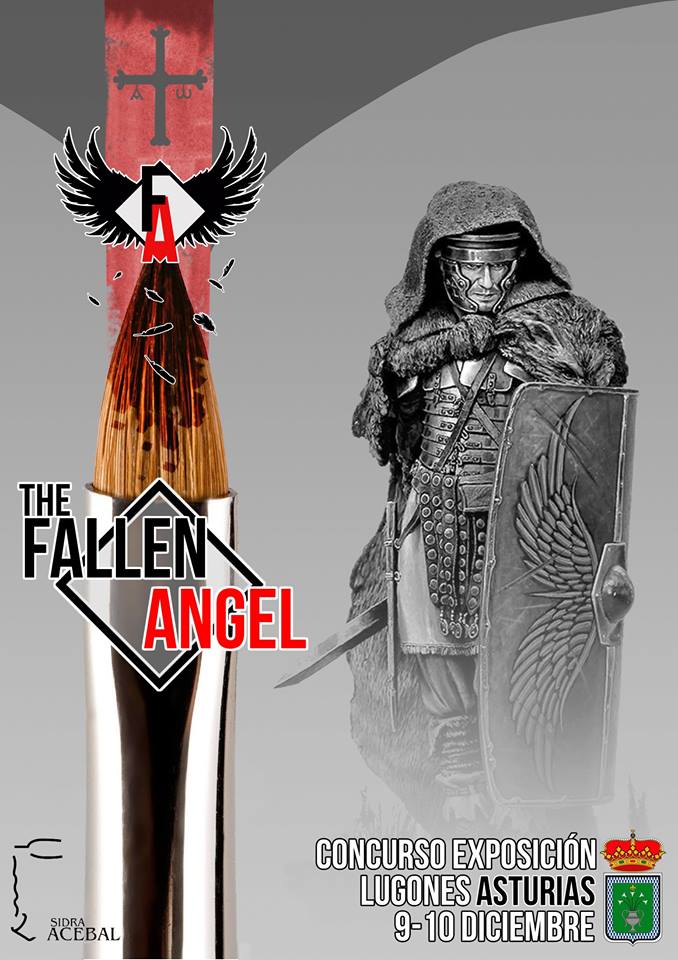 This is certainly no the standard contest format. Who knows where the next itinerant edition will be? It can be the way to have a contest in areas where there is usually none and finally get to have an event about miniatures available to everyone.
Focusing on the Asturias contest itself for next weekend, we have to highlight what the event offers beyond the competition. During the day and a half during which it takes place (Saturday and Sunday morning), we find different free painting demonstrations from world renowned miniature artists.
We can enjoy 2 hours of Alfonso Giraldes "Banshee" with his famous #fucksmoothness; Jorge Porto of Ammo Mig explaining the painting of wood effects with acrylics; Jose Luis "Porta" with a demo on basing effects and Diego Esteban "Dieguete" with his own technique on miniature painting.
Of course, a more than interesting proposal coming from true exponents in their field.
Another strong point that draws our attention when we talk about the organization itself is the categories and the format of the contest itself. This is a topic that we have quite often discussed here, and it seems that the organization of this event has found a very interesting balance.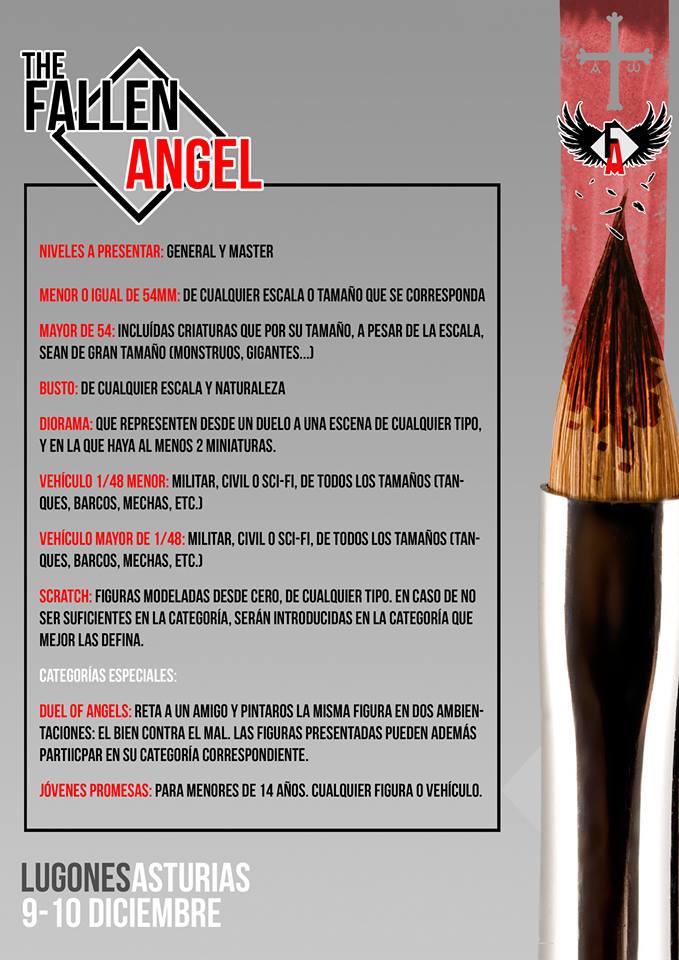 When we look at the different categories we see that there are no hundreds of sections where we can get lost and where we have to fit our pieces in. Actually fewer categories simplify things, and from my point of view this is great. In addition to the usual General (Standard in other competitions) and Master, I want to notice the following:
First of all, there is no difference between historical and fantasy, something that many lovers of this hobby have been vindicating for quite some time. I think that with regards to miniatures the difference is not in what the sculptor represented, but in what the painter will convey. That's true with a Space Marine or a Confederate soldier. Here and in China.
Another great point is the union of "vignettes" and "dioramas", since many times we find true dioramas in vignette categories, because they consist of only one figure. It is difficult depending on the composition to mark the border between one and the other… so for me it's very good to delete it.
In addition to these two "strong" points, they introduce a special category dedicated to duels between friends. In this one two modelers have to present the same miniature painted representing good and another representing evil. Very nice initiative!
Of course, we must also comment on the youngest, where we find a single category where they will compete with any piece presented. I believe that this will encourage participation and enjoyment of the hobby, more than the competition itself, something essential for those who are starting!
On the other hand, we can only highlight the high standard of the jury chosen, a true plus to the level that this contest is reaching.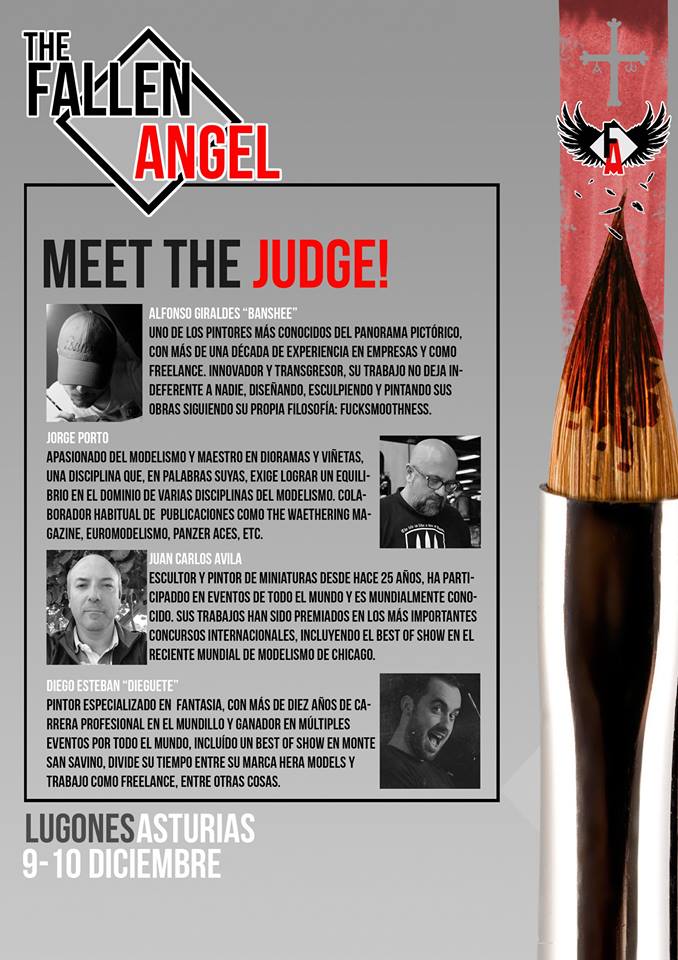 It is important to emphasize the enormous amount of special prizes in this case, the sponsor offer great material and vouchers for participants and winners!
We invite you to visit their Facebook page, where you will surely find all the information you need and of course, if you can, do not miss it! It is an opportunity that is very unusual  in the northern part of our country, so if you plan to attend we will certainly see you there!