Games Workshop has revealed this week the new rules for the Golden Demon Classic 2017.

Seems like our good old friends from Nottingham have listened, once again, to the cries of Golden Demon fans all over.
For us, the most important change is this one:
The Golden Slayer Sword!

The Slayer Sword is the peak of miniatures painting awards, given to the painter of the one miniature judged to be the overall Best in Show. All Golden Demon painting competitions have very high standards, and their own challenges for the painters entering, so all feature a Slayer Sword.

As the Classic is felt by some to present a unique painting challenge, for your miniature to stand out among more categories and more entries, the Slayer Sword for this Golden Demon Classic 2017 will be a special Golden Slayer Sword!
So this means that the organization will now distinguish quite clearly between a Slayersword given at the mini Golden Demons, and the Sword given in the Golden Demon Classic 2017. The Classic one will be a Golden Sword!
Certainly this opens a new era in the Golden Demon format, and clearly states the company's will to continue investing in their legendary contest. Golden Demon Classic 2017 will now embrace the new Age (of Sigmar) and the new miniature lines and businesses the company is pursuing.
Check out in this link all the Golden Demon categories.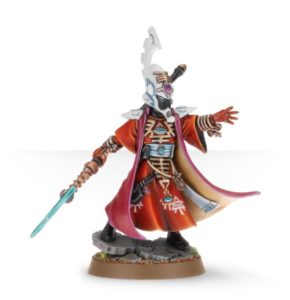 You can see there's two new very interesting categories: Blood Bowl Team (11 miniatures!) and 'Eavy Metal Master Painter. The first one is a great idea to boost the painting side of their famous fantasy american football game, relaunched for their business this past year. The other one is an old friend of Golden Demon fans. In Spain, we use to call that category 'Gran Maestro' (Grand Master). Basically everyone paints the same miniature, and the best painted wins. There's no room for conversions or clever miniature picking. Pure skill and result will be the bar here. I love the idea, it's so great they decided to bring it back!
There's also other categories in the contest, but they are not defined as Golden Demon ones. They are considered especial categories, and will not enter the competition for the Golden Sword.
Another big change to notice is that the staff will no longer be picky with the size of the bases. This is great improvement as will leave a lot of room for participants to be creative.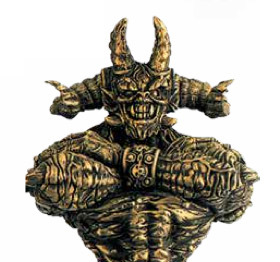 Here at volomir.com we see all of these changes as great news, and we are very happy with the new course taken by the English company nowadays. Who knows, maybe we'll see Golden Demons returning to other countries in the future…
How about you? Are you happy with these changes? Will you be participating in Golden Demon: Classic? We want to hear all about it!